How To Uninstall Stubborn Windows Programs – Remove Permanently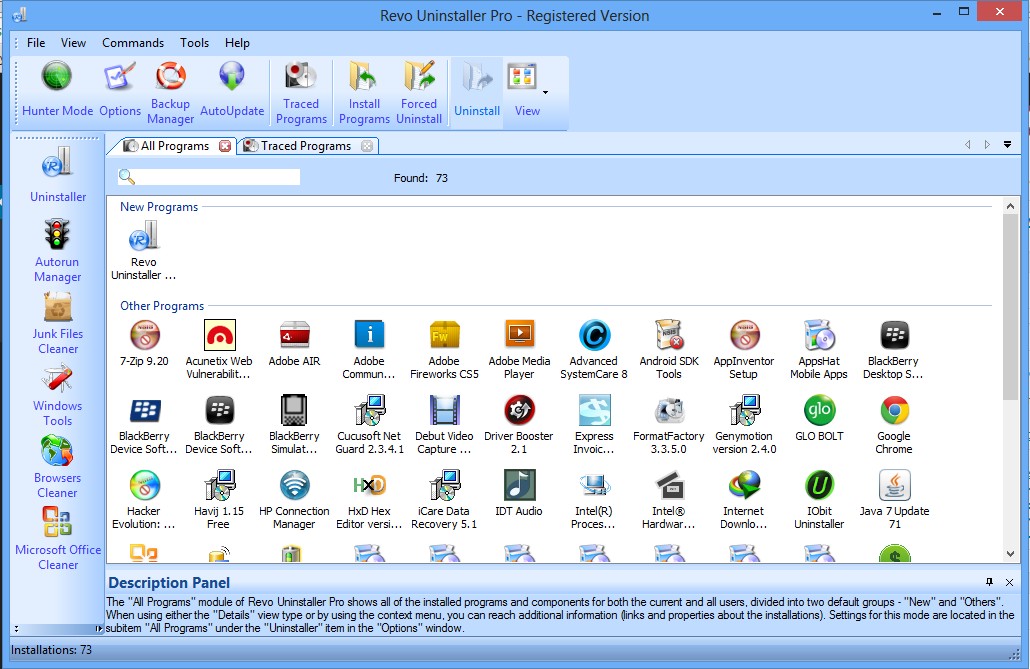 You can uninstall stubborn Windows programs effectively by following any of the preferred options I will try to analyze in this article. The article is borne out of my frustration.
For some reasons, my Opera browser crashed and it became a nightmare for me, my battery which lasted 4-hours suddenly dropped to under 1-hour.
At first, I was skeptical about relating the issue with my crashed Opera browser. But when every attempt to uninstall the Windows program from my PC became abortive, I realized something had gone wrong.
Eventually, I removed it with one of the tools below and everything reverted to normal. It seems there were numerous problems with the registry but I wouldn't attempt to go further on that.
If you have faced similar issues and you are unable to uninstall stubborn Windows programs, you can take a deep breath while I walk through some of the great uninstall utilities that can help you perform the magic.
5 Tools To Uninstall Stubborn Windows Programs
1. Revo Uninstaller Free
Revo Uninstaller works like a charm, this tool was what saved my day after my PC became an enemy as I could remove what caused it problems.
Now, Revo Uninstaller performs a clean uninstall of any programs in your Windows PC, this means that all registry entries would be deleted and no trace of the unwanted program would ever remain on your PC.
That looks pretty great? Surely it does, but Revo Uninstaller does something fantastic, it creates a restore point before attempting to take-down the stubborn Windows programs.
If something terrible happens along the way, you can always find happiness in the fact that can revert back the created restore point. Now, that's a steal.
2. AppRemover
If you are not comfortable with Revo Uninstaller, AppRemover can be an automatic alternative. AppRemover will remove programs that were previously immune to Window's default uninstall utility; AppRemover will delete the registry entries of whatever application you intend removing.
This is great, because Registry entries left behind in your PC could pose a potential security thereat sometime in future.
3. IOBit Uninstaller
IOBit Uninstaller is free and handy application for removing stubborn Windows programs. It is very portable and would take much of your time before it completes the task it has been set to do.
If you want to remove the programs and leave the registry entries, you can use the Standard mode, but if you want to do a clean uninstall and wipe all registry entries, simply set to Advanced mode.
4. Absolute Uninstaller
Absolute Uninstaller is another fantastic tool that will confidently remove annoying Windows programs from your PC. Is similar to Windows default uninstall utility but more powerful because it traces broken registry keys, unnecessary files stacked in your hard-drive and flush them out, leaving your PC is a more secure state.
The more the junk and redundant files in your PC, the slower your PC runs. Absolute Uninstaller will remove all of these which would have been possibly left standing by the default Windows Uninstall utility.
5. File Governor
Ever being in a situation when you want to uninstall a program and you get a prompt, insisting that the program is being used, even when you are certain it's a lie or have no clue of what and where it is been used.
The only option would be to reboot your PC and try to uninstall again, but in the case where you don't want to reboot your system.
File Governor will perform the magic within minutes. File Governor can delete any file, used or un-used but be careful if you don't understand how it works because you might end up deleting a vital file important to the smooth process of your PC.
It's better not to test with this application, but when it becomes the only alternative, it is sure your best bet.
The Ball's In Your Court
You have read so much about these great tools that can uninstall stubborn Windows programs, and I am pretty sure you might have downloaded one already or planning to. In either case, we will like to know which one best worked for you, drop your comment in the comment area and let's improve our knowledge.
If you other programs that didn't make the list, you can also drop it and I will try them and probably talk about them at a later time.
Certain files may refuse to delete because they're currently in use, in which case File Governor can help. Because it can delete just about any file, however, use it with care and if in the slightest doubt, leave well alone.