8 Free Malware Removal Tools For Windows – Will Give You Peace Of Mind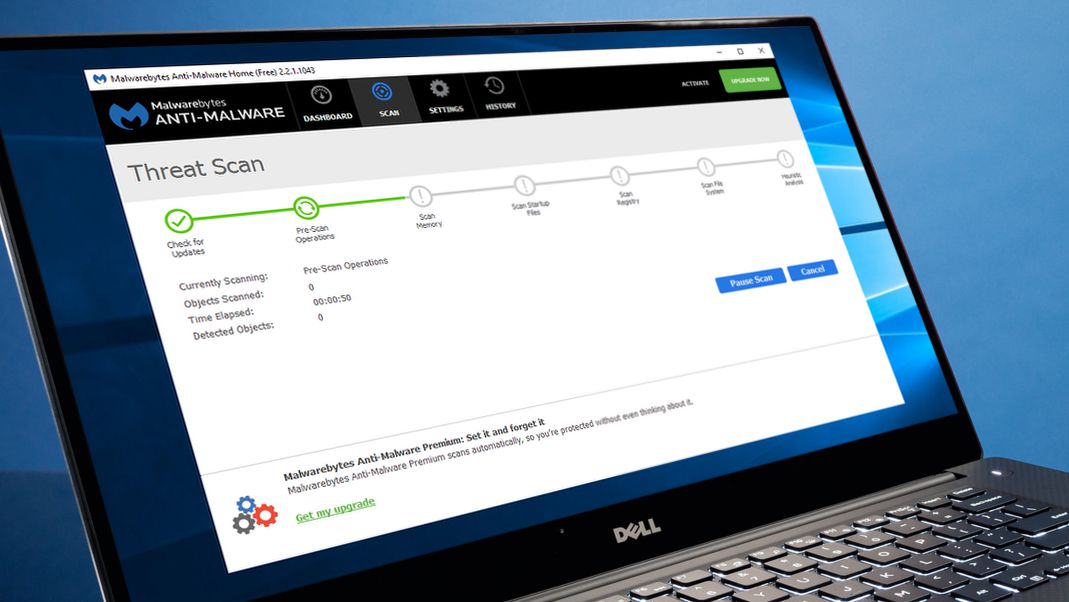 We live in an age of the internet. That means we spend most of our time online.
And since we spend most of our time online, there are people who happen to be quite interested in exactly what we do out there.
Whether these are individuals, private companies or governments themselves each is vying for a piece of personal information directly related to us – the users.
And one of the most common techniques used to spy on internet users is by using Malware.
The Problem of Removing Malware from Your System
Malware is increasingly becoming sophisticated. And that means they are very good at hiding themselves, evading even the most advanced and free malware removal tools.
So to be honest it is a lot easier to keep a computer malware free than it is to remove one from an already infected machine.
However, it is still possible to remove them by using a variety of malware removal tools. So that if one them fails to detect a certain malware, another one probably will.
Check out the list of some of the most advanced and free malware removal tools
One of the first things you should do before you run any malware removal utility is to check for rootkits on your system.
A rootkit is a software or a program kit that hides the presence of malware in the system. To remove it, first, go to Kaspersky's website and download Kaspersky TDSSKiller.
Once downloaded run the rootkit removal utility.
Kaspersky TDSSKiller will scan your computer for some of the most common types of rootkits and remove them if infected making the malware removal process a lot easier.
MalwareBytes Anti-Malware tool is one of the best free malware removal tools that will easily detect and remove most malware without any fuss. It is easy to use and fast to run.
It uses techniques like heuristic detections and generic signatures matching to detect malware – which might generate false positives. For example the software might incorrectly identify a legitimate file as malicious, although we didn't have much problem distinguishing between the two.
Although it is free to detect and remove malware with this utility, if you'd like to use advanced features like Malicious Website Blocking or Real-time protection, you have to upgrade to premium version.
Detekt is a free malware removal tool developed by security researcher Claudio Guarnieri in collaboration with such international organizations as Amnesty International, Digitale Gesellschaft, Electronic Frontier Foundation, and Privacy International.
Its aim is to detect some of the most advanced malware developed by private western companies and sold to governments worldwide.
or example, FinSpy, surveillance spyware developed by German firm FinFisher and sold to third world governments – Bahrain for instance – in order to spy on political and human rights activists.
"Our ultimate aim is for human rights defenders, journalists and civil society groups to be able to carry out their legitimate work without fear of surveillance, harassment, intimidation, arrest or torture," Amnesty International wrote on their website.
Although it is a fairly high-level malware detection tool, it does have a few shortcomings.
Firstly, it is as yet incompatible with Windows 8.1 64-bit edition.
Secondly, as the name implies, it only detects malware on a system. It does not remove it. In order to achieve that you will have to use other options listed here – for instance, Emsisoft BlitzBlank below.
But hey, at least you will know you have a problem.
The Emsisoft Emergency Kit is a portable free malware detection and removable kit that contains a collection of programs that can be used without a software installation to scan and clean malware from infected computers.
It includes tools like Emsisoft Emergency Kit Scanner complete with a graphical user interface that scans the infected machine for Viruses, Trojans, Spyware, Adware, Worms, Dialers, Keyloggers etc. Emsisoft Commandline Scanner that essentially does the same job but in command line without the graphical user interface.
And Emsisoft BlitzBlank meant for advanced users. It is particularly helpful if you have already identified the malicious file and simply want to remove it.
Spybot Search and Destroy is a free detection and removal tool. That can protect your system from various malware, adware and spyware, rootkits, keyloggers and other malicious programs.
It also has an Advanced user mode for advanced users to perform other manual system inspections, for instance, investigate start-up processes using Startup tools option.
Another notable feature is its File Scan option that is very handy if you just want to scan a particular file without having to go through the whole system scan. It will save you a lot of time.
Norton Power Eraser is another standalone free malware removal tool (no installation) that is fairly easy to use.
It requires you to reboot your computer in order to perform a scan and claims to detect even the hardest to find malware often overlooked by other malware scanners.
RogueKiller is another portable standalone free malware removal tool that can remove some of the most difficult to remove malware infections.
It also uses heuristic detections and generic signatures matching techniques to detect malware.
New detections are based on "most spread threats", which might mean that it is not always effective against some of the latest malware until they are spread enough I guess.
SpywareBlaster not only removes spyware and malware from the system. It also offers real-time protection from such attacks from taking place.
It also claims to prevent the installation of ActiveX-based spyware, adware, browser hijackers, dialers, and other potentially unwanted software.
In addition, it blocks spyware/tracking cookies in Internet Explorer and Mozilla Firefox.
An interesting feature of SpywareBlaster is its ability to take a snapshot of your system.
So if the computer ever gets infected, you can always restore browser and other system settings to their previous state.
Other features include Flash killer – to completely disable Flash content and downloads.
Overall its a fairly handy tool to use against spyware.
Conclusion
Malware has become an epidemic and it seems to be present everywhere you go on the internet. But as always the best protection against malware is to avoid getting infected in the first place.
What spyware and free malware removal tools do you use?
Let us know in the comments section below.