How to Recover Deleted Files Using Command Prompt?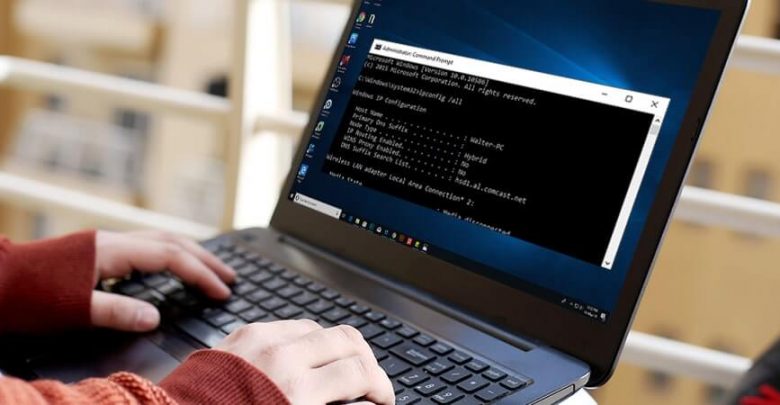 Often, there are files that you find within your computer/laptop that you may feel like you no longer need.
Hence, you choose to delete them and send them to the recycle bin. But a few days later, you end up realizing that you actually need them.
In such cases, you can go into your recycle bin and restore the files that you require.
However, what if you used the 'Shift+Delete' option when you initially thought that you don't need those files? Then there is no way you can restore them even if you need them back as the files are permanently deleted.
In this case, what can you do to get your deleted files back? In cases like these, it is possible to recover deleted files through the usage of 'Command Prompt' tool within your system.
What exactly is Command Prompt? How does it work? Does data recovery really work on deleted files? Read on to find out!
What is Command Prompt?
Also known as CMD, this system tool is used by professionals as the initial step for data recovery.
This tool helps with troubleshooting multiple problems related to Windows and can enable recovery through USB drives, hard drives, and permanently deleted files too.
As the name suggests, Command Prompt reads the commands entered into the tool, processes the command and prompts a response.
In What Cases Does Command Prompt Work?
To understand how Command Prompt works, it is important to understand the file structure within your PC/laptop. Every file contains two parts. The first is called a directory and the second is called blocks.
Every file name and the list of blocks associated with each file is stored in a directory.
Blocks are the virtual space where all the data pertaining to the file are stored.
When a file is deleted, either directly or from the recycle bin, the directory is wiped out. However, the blocks that contain the data still remain. In these cases, Command Prompt can be used to recover the directory and access the data.
Precautionary Steps
To prevent data loss, one basic step that you can implement is to take frequent backups of your data at regular intervals. This way, even if your file is accidentally deleted, you still have a chance of restoring it from your backup files.
However, in cases where the deletion has already occurred, remember not to download unauthorized software onto your PC / laptop for file recovery as this could corrupt your files and increase the extent of damage already done.
Instead, it is always recommended that you approach an experienced and authorized data recovery expert like Stellar Data Recovery.
How to Recover Deleted Files Using Command Prompt?
In order to recover data with the help of command prompt, you need to first understand where you need to recover the data from. This means, you first need to identify if you deleted files from your external drive or from the recycle bin. This will establish the source of the deleted files.
Solution 1: Recovery from Recycle Bin
Press the Windows key and 'R' at the same time.
Within the dialogue window that pops-up, press 'cmd'.
Now, type the following command 'start shell: RecycleBinFolder' and press enter.
This will provide you with a list of files. Select the files you want to recover.
Solution 2: Recovery from External Drive
Follow the steps 1 and 2 above.
Type 'chkdsk H: /f' assuming that the letter assigned to your drive is 'H'.
Then type 'Y' and press enter. This will confirm the command.
Now, type 'H' (your drive letter) and press enter.
Lastly, type X:\>attrib -h -r -s /s /d. And press enter.
Now, you need to wait for the command to complete and restore your deleted files.
What If Command Prompt Does Not Work?
In cases where using Command Prompt does not work, the best solution would be to opt for a data recovery software that can do the data recovery for you.
Stellar's Windows Data Recovery tool is an advanced and popularly used software for deleted files recovery which has been awarded by many internationally acclaimed reviewers and magazines.
You can start by downloading the trial version of this recovery software from the Stellar Data Recovery website.
Once you run this version on your PC/laptop, it will let you scan and preview the deleted files. If you are satisfied with the results, then you can purchase the license.
All it takes is three clicks to getting your data back. Just Add, Repair, and Save!
Closing Advice
It can be quite frustrating to find out that the files you require have been permanently deleted. But that happens quite frequently and is not a cause for worry!
Instead, stay calm and think about how you can resolve the situation. Using the Command Prompt recovery steps above will help you with your deleted files recovery.
However, in cases where it does not work or you would rather not try the resolution on your own, Stellar Data Recovery can fix it for you.
Stellar Data Recovery, a pioneer in the recovery industry, has been specializing in providing data recovery software and services for the last 25 years.
With a strong and satisfied customer base, Stellar is now the one stop destination for recovery that is safe, secure and reliable.
So, the next time you find yourself facing an issue and require deleted files recovery, you know what to do!
Share your thoughts in the comment section below or contact us to share your ideas with us.