How to Install Ubuntu Inside Windows Using Wubi – Step-by-Step Guide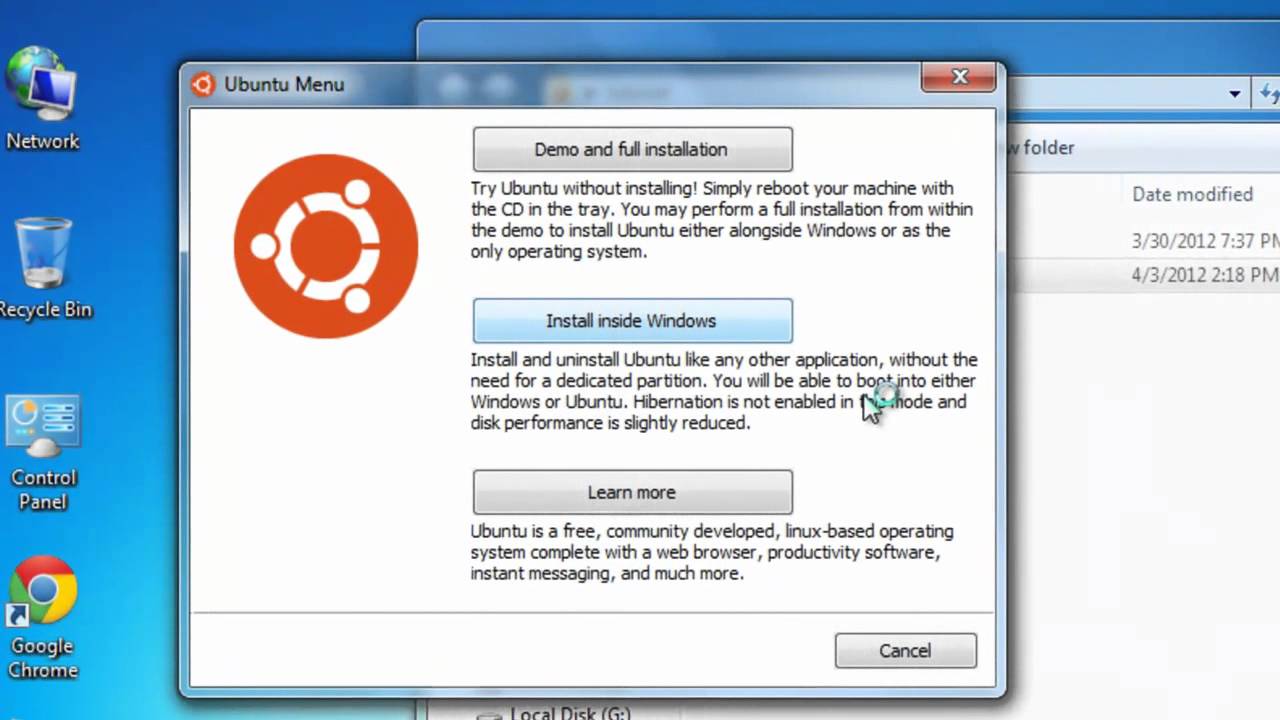 Linux is a most powerful open source operating system used by the application developer, programmer, network engineers, hackers etc.
Previously, installing Linux was considere a tough task but now it has become very easy to install Ubuntu inside Windows.
In this post we will learn how to install Ubuntu inside Windows using Wubi, Wubi makes Ubuntu installation easier.
It is a small application which can be used to install Ubuntu like any other software's that we install on Windows machine.
To begin with, Ubuntu installation following things are require
Wubi Installer [Can be downloaded from below link]
PC running on Windows
Working Internet Connection
Once you are good to go with the above requirements, then we can process with installing Ubuntu inside Windows using Wubi application.
How to Install Ubuntu inside Windows using Wubi
Run Wubi application, it will ask to download and save the wubi.exe setup file.
Once Wubi download is complete, run the file. It will ask for drive location where you want to install Ubuntu, username and password, environment etc.
The environment will help you to select the type of GUI (Graphical User Interface) that you want to install over Ubuntu.
Now, hit next, the Wubi installer will download the required files and once downloaded it will ask to click next to install that Ubuntu OS.
It will take 5 minutes to install Ubuntu inside Windows and once done it will prompt to restart the computer.
After the restart, on the boot manager option, it will show a list of OS i.e Windows and Ubuntu. Select Ubuntu to boot the computer and enter the password when prompted.
All done! You have successfully installed Ubuntu inside Windows
How to Remove Ubuntu from Computer
To remove Ubuntu, just boot the computer in Windows, go to control panel->Add/Remove Programs->select "Wubi"-> click on uninstall.
NOTE: Ubuntu installation inside Windows is supported by Ubuntu 12.10 version, however, the newer version of Linux is also available but it is not supported by Wubi installer for now.
Download: Wubi Installer