How To Remove Channels From Roku – Guide to Delete Channels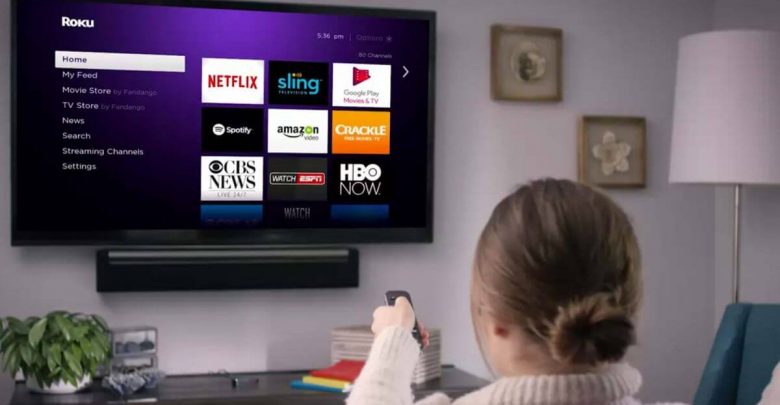 Roku is an amazing device that is filled with ample entertainment for you to enjoy. You can watch your favorite TV shows and movies that you love. You can sit on a sofa with your family and binge-watch your favorite TV series.
But there are times when you have to add a channel because that is where your favorite TV will be streaming. But that channel is not in your library as you have not added it. Or you are not able to add it as there is no space to add it.
In this scenario, the only choice that is left is to remove channels from Roku. But how are you going to do it? What is the process that you are going to follow? Well, there are some steps through which you will be able to remove the channel that you want to remove.
You need to learn how to remove the Roku channels from the home screen or want to delete some hidden Roku channels. This is also going to give a clean and neat look. This way you will be streaming your data in an orderly fashion and all those apps are going to be deleted that you are never using anyway.
If you are here for the first time and are looking to know How to remove channels from Roku, then today you are going to learn with the right steps. This process is very quick, painless, and very easily reversible. In case you deleted your favorite channel, then you can reverse it easily as well.
There is one other cool feature in the Roku devices. Where you will save the apps you have downloaded in the cloud. If you get a new device and when you log in to the device, you will be able to get all the apps that you have to download on your last device.
Although, there are at times when you do not want all your old apps or there could be an app to which you might have canceled the subscription. There might have been an app that has completely stopped its functioning and you're looking to remove it. Well, it can all be done in easy steps.
Whatever the case may be, you can easily remove Roku channels with almost three button presses. If you change your mind and want it again, then you can easily have it through the app store from where you will be able to download it again.
Now lets us discuss the steps through which you will be able to know how to remove channels from Roku.
How to Remove Channels from Roku:
Start from the Roku home screen:
When you are trying to remove the process of removing the Roku channel, it is very same as the Roku express of ultra or anything in-between. The process is going to begin from the Roku home screen.
What you are going to need is the remote control, an internet connection, and times which is even less than a minute. When you have all three things with you, then you will be able to proceed further.
Highlight the app:
From the home screen, what you need to do is simply choose from the channels that you are looking to remove. If you see that app right at the top of the home screen. Make sure that you do not delete it in order to get it out of your way.
What you can simply do is move the channel down instead along with all the apps that are being used frequently. When you want to delete or move the apps, you need to high them first. After that put a square on them and then press the options button.
That is the button that is near the top of the remote with an asterisk logo. When you are going to press the options button, you are going to get the channel menu.
Select the option of remove channel:
This option is very self-explanatory as its name suggests. When you press the button, there will be an option which is going to read the remote channel. What you need to do is simply highlight that option with the remote and then you need to click on the confirm button.
If you are deciding that you want to move the channels instead, then you can also do it here. What you need to do is to click on the move option instead of the remove and you will be able to confirm the removal after that.
Confirm the deletion:
Roku is going to ask you whether you want to remove the channel or not. This is the only confirmation that you are going to get. Then click on remove one more than in order to remove the app.
The app is going to disappear from the home screen and your home selection and your app selection is going to look cleaner than ever.
This can be done to as many apps you like. With Roku, you will be able to delete any app you want to, unlike all the other streaming devices. This is what makes it different from everything else.
In conclusion:
These are the steps through which you will be able to Remove channels from Roku easily without any issue. Still, if you are facing any issues. Then you can get in touch with the official experts and they will provide you with the best solution.