Can You Use A Laptop As A Monitor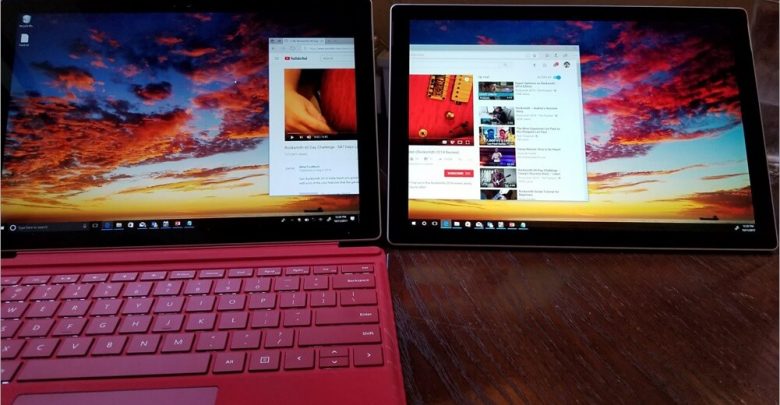 When you buy a laptop, you don't often think that you can also double it up as an additional monitor screen. Laptops are pretty convenient 90% of the time, but sometimes you are going to want to double up.
Whether you use your laptop for working, college or gaming it is nice to know that you have the option out there to use a secondary monitor. If you aren't sure where to start, don't worry we're here to help.
Inputs
Before you start trying to plug your monitor into your laptop you need to check out what ports your laptop has and what ports your monitor has. If your monitor is old, you may see that it has a VGA port.
This is port has 16 pins and two screws on either side to keep it in. If your laptop doesn't have the matching ports then you will need to look at alternatives.
If you have a newer laptop and monitor then chances are you will have a DVA port or a HDMI. Match up which ports both of your units have and then plug them in and go.
Why Use A Laptop As A Second Monitor?
Sometimes, it is just easier to see things on a bigger screen. Whether it be spreadsheets or your latest campaign. Having a secondary monitor set up can really make the difference.
The sound quality can also be better through a monitor than your laptop. So, if you really want some immersive gaming then this might be the way to go. This can also extend to other tasks that you want to complete. Alternatively, you could also get yourself a great gaming PC under 500 for a superior gaming experience.
You may want to have a screen running a movie in the background whilst you get some work done or have a series on whilst you are gaming. There are an array of applications for a second monitor system and you may find that you don't want to switch back.
Extend Or Duplicate?
One of the best features of using a secondary monitor is having the ability to choose whether you want the secondary monitor to duplicate what you are working on or extend the display out so you can fill the blank space.
If people are using this approach for work, then more often than not, they will keep their laptop with items such as their email loaded so they are able to see what is happening. On the other screen, there will be a project that they are working on, be it coding or a spreadsheet.
Having an extended screen set up makes it so you can focus on the task at hand without having to consistently minimise or stop what you are doing every time a notification comes through.
As you can alternatively use a laptop as a desktop computer, you may find that you become more productive and achieve more, whether you are working or gaming.
Ergonomics
Whilst laptops are amazing, one of the draw backs is that they aren't particularly ergonomic. You may find that you put yourself in awkward positions when you are trying to use it, which can result in back ache and neck strain.
Plugging in a secondary monitor can help you to sit in a much better position and still work on what you were doing before, but to a larger scale. It is also easier to adjust your seating position to accommodate a larger screen as now you aren't reliant on both the keyboard and screen in one unit.
Negatives
IF you don't have a separate mouse or keyboard, then you will have to keep your laptop in front of you so that you are able to type.
Aside from that, there aren't really any negatives to this system aside from the fact that sometimes internal speakers can be an issue, but that can easily be solved by clicking through and selecting which speakers you want the system to use.
Final Thoughts
Before you hook your laptop up to a monitor it is worth checking the ports that you have available on both. Not only does this stop disappointment when you realise your monitor or laptop are two old and aren't compatible, it also means that you can get hold of the correct cable before you start.
You can either duplicate or extend your screen depending on the task at hand and you may find that once you use this set up, you might not go back to a single screen configuration! Using a laptop as a monitor is easy, just plug it in and away you go.