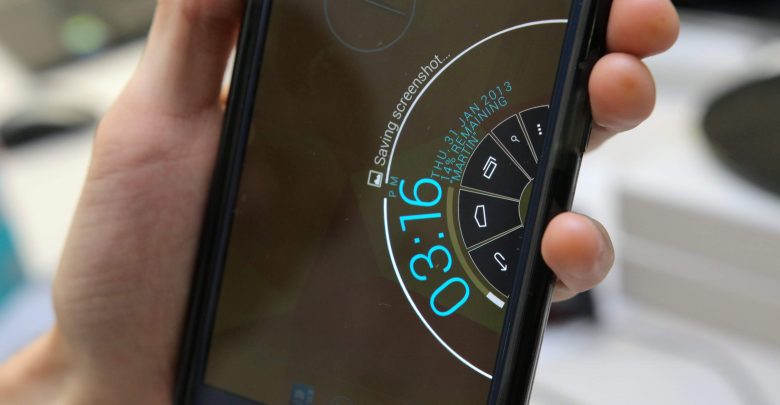 We are living in a world of gadgets. I am an android lover. Are you? If you are an Android lover, today, I have something special for you. Yeah. Really something very special. I am going to tell you about the different best android ROMS.
Believe me, the best android ROMS gonna give you the opportunity to explore and get some brand new designs.
I am pretty sure that you gonna love these..!
Sounds good? Let's get things underway..!
Come along with me…
Here I Introduce Top Best Android ROMS
If you are an android developer, you gonna love them all. Not even the android developers but the normal android users also gonna appreciate this.
They are also trying for different stylish custom best android ROMS on their Android handset.
Let's talk about them.
1. The Paranoid Android
The paranoid android is very popular best android ROMS. Since long it is competing against CyanogenMod. You can try for customization in the way you want to customize it.
It offers unique, superb, and cool features like cool immersive mode and hover notification. It has the ability to hide the navigation, the status bars, dynamic system bars, peak notifications from the lock screen.
Also, it comes with various customization features and with cyanogen's theme engines. Officially, the ROM is available for the OnePlus, Oppo and nexus.
2. Cataclysm
The Cataclysm focuses on bringing value additions for the fabulous performance. The ROM usher lots of additions which are handy lock screens with the customization option with the status bar, configurable toggles.
Other features are; navigation bar options, battery style, app ops, smart radio and much more. It is best because it has the least number of bugs with solid performance.
It is officially available for the Nexus devices, but for other devices, you can get ROM from unofficial links also like XDA channels. Cataclysm is the best android ROMS.
As there are always loops and holes.
3. CyanogenMod
CyanogenMod is very popular in the Android world. I guess all of you know that. If you don't know that, then let me tell you that it winds a plethora of unique features like custom profile, integrated theme engine, gestures and customizing ability.
It is easy to configure the status bar, navigation bar, hardware buttons, and the notification drawer.
Plus, it is updated at regular intervals. Also, it supports most of the devices. I have been using this. This one is wonderful and the best android ROMS.
4. Resurrection Remix
The Resurrection Remix regularly updated, cleaned and most stable best android ROMS. you can personalize anything with this like lock screen, animations, notification drawer to the animation buttons.
Superb features are customizable notification, pitch-black dark theme and more.
The best thing about this ROM is that it is supported by almost every device i.e Android handsets. Marshmallow is recently introduced by the developers.
5. Dirty Unicorns
The Marshmallow ROM includes the CM Theme engine along with the features like notification drawer mods, status bar, and notification LED settings, the more extensive customizations are the lock screen configurations.
It includes a cool "Dirty Tweaks" part, where you can see all the tweaks including immersive mode, double-tap to lock, dataflow indicators, omniSwitch floating toolbar and much more.
There are many features that you are going to love. It is supported by many devices, some of the devices are left behind after the introduction of the Marshmallow builds.
6. XenonHD
The XenonHd is the performance ambitious and fast ROM. a big clap to its lightweight nature.
Along with the performance, you need not compromise with the features. It brought layers based RRO theming. You can customize anything like a notification drawer, status bar, and buttons, etc.
It is LOLLIPOP based ROM and is the best Android ROM. It includes special features like the privacy guard, the filtration notification, built-in root access and more. The good news is that it is available for Nexus, HTC, Oppo, Samsung and Sony through the official channels.
Don't be sad you other devices users, other users can have this from unofficial channels.
7. BlissPop
It is not that popular among the best android ROMS. but it stands out of the row because of its unique features.
BlissPop is CM12 LOLLIPOP based ROM. it has unique features like "Bliss Interface", battery styles, lock screen shortcuts, status bar configuration, left handed-mode, navigation rings, live display and much more.
It lets you tailored the interface elements to its core. You can change the color, the icons, the text, the font and more.
The BlissPop is available with lots of handsets by official and unofficial websites.
8. OmniROM
It brings the feature like Omni JAWS weather service, dark mode UI, do not disturb mode, quick settings panel, DSP Manager, and delta update system along with customization options.
The most outstanding feature is the OmniSWITCH. This lets you switch between the different apps easily and quickly.
The OmniROM is available with many devices like; Sony, Samsung, Oppo, HTC, and Nexus.
This is also in the list of best android ROMS.
Before We End Up Our Journey..!
Well! I have explained to you the 8 different best android ROMS. If you are using; Sony, Samsung, Oppo, Nexus, and HTC handsets. These are the best android ROMS available for you.
All have different features, all stand out of the row with the unique features. These are user-friendly and safe to use.
If you talk about the performance, then I can bet you that; On the performance scale, you gonna give A-grade to these ROMS.
Alright! Our journey ends up here. If you have some unanswered questions in your mind, you can ask me. I will answer them.
If you want to add something to my knowledge, you are welcomed.
Take care.