How To Select The Perfect RC Truck – Tips for Buying Your First RC Truck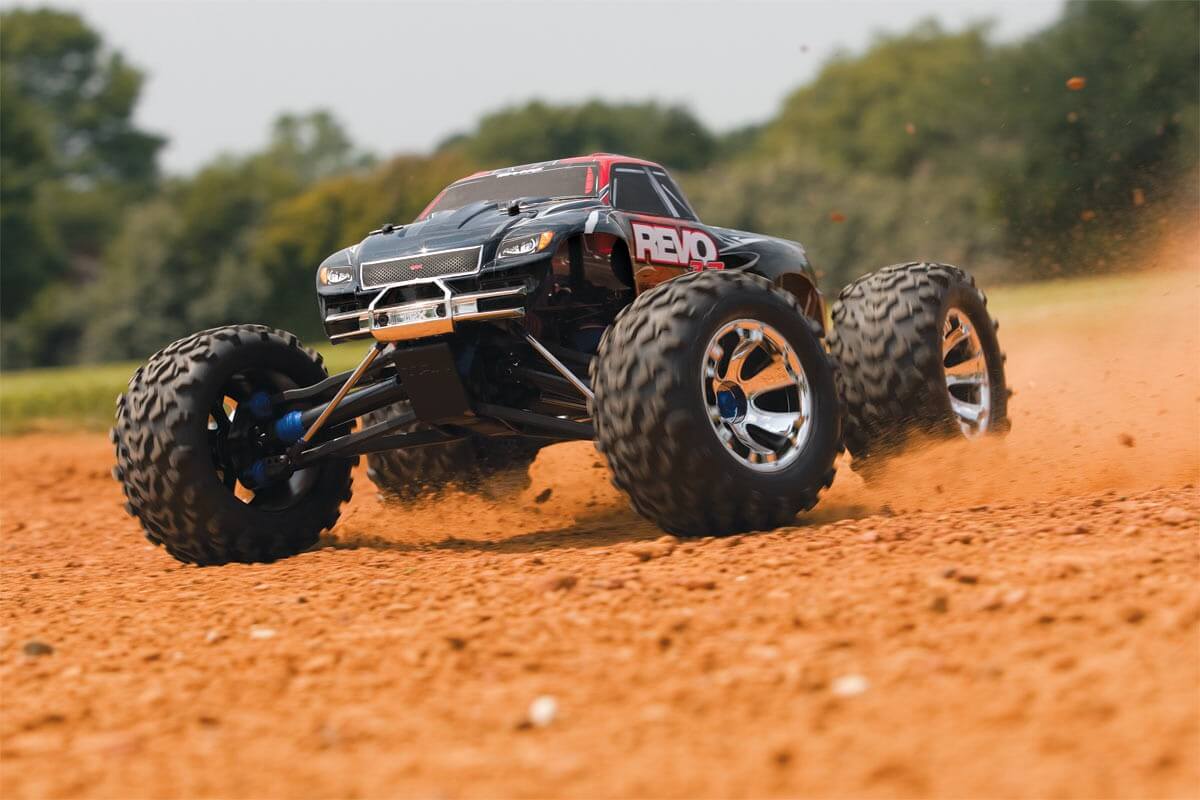 There are a few key notes that could serve as an introduction to what exactly an RC truck is.
The term "RC" has been used in reference to both "remote-controlled" and "radio-controlled", but the term today usually refers to vehicles controlled by a radio-frequency link.
For the majority, RC Trophy trucks are fun to drive. For some people, these amazing model trucks even become a true passion. There are numerous features that should be taken into consideration, such as the looks, the size, the fuel source, the handling, etc. You can take your truck on-road or off-road, trick-jumping, time-trailing and so on.
How to make the right choice for RC Truck
The first thing that you should keep in mind while choosing which class of vehicle to get is the type of surface you want to drive it on. If you're prone to speedy and smooth rides and you're most likely to stay indoors or on the tarmac, you should consider an RC car.
A simple sports car that will look great and will thrive on the open road. On the other hand, there's the unrivaled RC monster truck to get you to the finish line. It can easily handle all the adventurous, off-road, mud-splashing, bumpy terrains. Additionally following a trustworthy buyers guide such as 10trailtrucks.com will help select the perfect RC truck.
1. Buggy
There's also a midline between these two vehicles and it comes in the form of a buggy. What is a buggy?
Well, simply put, a buggy is an RC vehicle which is designed for both on-road and off-road terrains. It can reach high speeds and still handle jump hills and mud and dirt piles easily.
A buggy can look a lot like F1-race cars, and that's why it's so popular among tarmac truck racers. However, what makes it so special is its added durability and the ability to run on different surfaces.
So, you think the sports car replicas sound a bit restrictive and grass or gravel might completely floor them? Well, a decent buggy can handle that with ease while still reaching respectable speed. They are usually structured in such a way so as to get a low, stable center of gravity and a balanced feel while driving.
That's even easier to achieve with electric models. There's no fuel in the tank that can break the balance by sloshing from side to side. This makes them pretty much 'perfect' for rookies since they're highly usable and adaptable.
However, they can also have some off-road problems as well. If the hole is too deep or the jump is too high, your buggy is going to struggle. You can get different tires, sure, and that will help. However, there is only so much a buggy can handle while on a rougher off-road track. You should keep that in mind.
2. Truggy
A truck is too much for you, but a buggy not quite enough? There is a relatively new class of RC truck or vehicles out there, known as a truggy. They are not as versatile as the buggies, but they are most certainly rougher and more robust. Also, they are better on tracks in wintertime.
3. Monster truck
A truggy still doesn't sound like what you had in mind? You would like something that you can take on the most challenging surfaces?
Something that sounds like an all-weather, all-year-round vehicle? This vehicle might seem slow in comparison to more nimble, smaller classes on the firm surfaces, but is unbeatable on rough terrain and almost indestructible. A good old monster truck might be just the thing you want.
4. Crawler
You've decided to take your vehicle off-road and want it to overcome difficult terrain?
Then you should consider a Crawler. They are primarily four-wheel drives with numerous upgrades. These include: locking differentials, roll cage and upgraded suspension. All of that serves to improve performance and durability.
There are also scale models. They maintain a realistic appearance while being able to overcome rough terrain, crawling and trailing. They're also extremely popular at the moment.
Furthermore, if you want to get a crawler for competition purposes and you worry about the time and speed, then you should consider getting a comp crawler. They are incredibly flexible, but they look rather plain.
5. Rock Racer
Rock racing has evolved from rock crawling competitions that focus on time and speed. During rocky portions of the track, Rock Racers need high speed in combination with incredible suspension action. Fortunately, they are equipped with the system that offers just that.
Not only the vehicle class but also its power source are the things to look at while trying to decide which truck to choose. It can make a big difference for an RC racer.
A small RC can reach the highest speeds while running on an electric motor. That makes it an excellent choice for a firm, flat-surface racing, where there's not a lot of resistance. At the same time, the motor will not be doing a lot of other work.
However, if you want to have fun by getting down and dirty with your RC, there's nothing better than a realistic nitro. Moreover, a gas-fuelled engine, with its incredible feel, sound, and the smell is a good choice.
All in all, there are all kinds of RC Trucks, and you can rest assured that you will find your favorite model. Test out your remote-driving skills and you just might discover a true talent there. In that case, you can even participate in numerous RC competitions to show off your skills.