How To Tackle The Issue Of Alexa Not Responding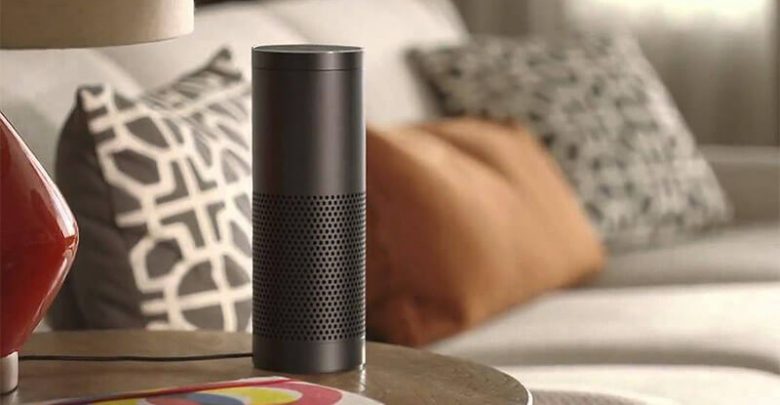 Nowadays, Alexa has become a must to have a device in every house. The feature of the voice command has won the hearts of every user. Everyone wants to use Alexa and have fun with its features.
With the use of Alexa, you can easily change the thermostat temperature and control various other devices with the help of the voice. Although these devices are great for use, there are at times when Alexa stops responding.
Alexa not responding is among the most common issues that you are going to face. There is a number of reasons why you must have been facing this issue. There can be connectivity issues which is why you are facing irregularities in the connection.
Make sure there is a distance of the Alexa in the house where it is just not possible to get the connection of WiFi. There are numerous issues that can lead to these kinds of problems but it does not mean that it cannot be resolved.
There are ways through which you will be able to resolve it. But it is not a cup of tea for everyone. Only the users who are tech-savvy will be able to resolve it otherwise, you are going to need a professional.
In order to resolve the issue, you need to understand first whether what are the causes of this error.
Some causes of Alexa Not Responding
When the WiFi is not working properly.
When the Alexa device is placed far away from the router.
May be you are entering the wrong WiFi password.
When there is much WiFi traffic and too many users are connected to one WiFi.
When there is some interference by any electronic devices.
You have changed the wake-up word.
When Alexa is not actually able to understand what you are saying.
Lets us see some of the troubleshooting steps that can help you fix the issue. Well, you can follow the information mentioned below.
Basic troubleshooting steps to Fix Alexa Not Responding issue
Below we have discussed some tips which can be taken as a precautionary measure. There are times when the tricks mentioned below are going to help the users in fixing the issue of Alexa not Responding.
There are many users which are in the habit of a single power adapter with various devices. Although this is not an issue but just a habit. There are different adapters that have a different voltage output. So make sure that you are using the original adapter.
Once you see that you have connected the Alexa to the original adapter, then you need to press the action button on the Alexa. After that try checking the device with voice commands.
There are at times when Alexa is going to create issues and which is why Alexa is not responding. When there is any speaker placed near the echo dot, then there might come a time when the Echo is not going to notice what you say.
Make sure that the speakers are placed at least 3 feet away.
When you are giving the command to Alexa, make sure that there is no background noise. This is because ant disturbance will be a kind of block for the voice.
Also, make sure to keep echo away from all the electronic equipment which might prove as a barrier in the listening process.
If you are still not able to resolve the issue, then you must follow the advance methods given below.
Advance methods to fix Alexa Not Responding issue
Make sure the microphone button is On:
There are at times when you forget to turn the microphone button on and are giving various Alexa commands. In order to resolve this issue, you are required to check the microphone button. You can also found a red ring on the device if microphone button is on.
If that option is Off, then you need to turn it On and say the Alexa Wake up word in order to start the device. If you see that the button is already turned on, then you need to jump on to the next step.
Restart the Alexa Device:
When your Alexa is facing some issues and it stops working, then there is one basic solution that can help you out of this issue. What you need to do is to plug all the cables out and switch off the device. Make your device stay like that for a while like a minute and then start it again.
When you are restarting the device, you need to re-plug all the wires back. After re-plugging the wires, start the device and then see to it whether the issue has been resolved or not. This is because 90 percent of the time, the Alexa not responding issue will be resolved after this step.
Test your internet connection:
After you have checked the microphone button, then you need to see whether your device is getting internet access or not. You need to try and connect your smartphone or any other device to see whether it is working fine or not.
If you see that it is not good, then you need to restart the router. Even after the restart if you are not able to resolve the issue, then you will have to contact the network service providers.
When you have sorted this out, then you are required to check the power plug as well. Make sure that it is inserted properly in the power socket. Also, see whether the power adapter is working or not. This is going to help you resolve the issue.
Check the placement of the device:
One other possible reason why Amazon Alexa is not able to hear you or understand you because of the location. This could be caused by the walls and other opaque subjects between you and Alexa.
According to Amazon, the Ideal place for Amazon Alexa is at least 8 inches away from any kind of wall. Also, it must be away from appliances such as microwave ovens and baby monitors.
The smart speaker must be placed on a high location like a table. Apart from the users of Amazon Alexa Must bear in mind that the smart speaker is going to hear your command best when there is little or no ambient noise in the room.
Air conditioning units are also one of the main issues when it comes to the main culprits of Alexa not responding. Amazon Alexa must be placed as far as possible from the air vents.
Restart the Router:
Sometimes, the device is just fine and the issue with your WiFi connection. In this scenario, what you need to do is to restart your router and make sure that you have resolved the issue.
Most of the time when you are using your router currently, this only means that it needs a break. So restart your router and make sure that you resolve the issue.
In conclusion
With the help of above steps, you will be able to resolve the issue of Alexa is not responding. If you are still not able to resolve it, then you need to get in touch with the Alexa experts. There can be an issue that is advanced and cannot be resolved by normal users.